Seismo-acoustic data from a permanent station on Mt. Rittmann, Victoria land (ICE-VOLC project)
During the fourth Italian expedition to northern Victoria Land in 1988–1989, a new volcanic centre named Mount Rittmann was discovered on the eastern shoulder of Aviator Glacier, north of Mount Brabec, in the Mountaineer Range. Mount Rittmann is still active and shows fumarolic activity mainly concentrated along a steep slope on the east flank of the volcano, uncovered by perennial ice.
In the framework of the ICE-VOLC project (www.icevolc-project.com), we are assessing the state of this volcano, as well as of Mt. Melbourne, and investigating their dynamics by acquisition, analysis and integration of multiparametric geophysical, geochemical and thermal data. Complementary objectives of ICE-VOLC project include investigation of the relationship between seismo-acoustic activity recorded in Antarctica and cryosphere-ocean-atmosphere dynamics, evaluation of the impact of volcanic gas in the atmosphere, and finally dissemination of the project outcomes. The project involves three institutions: Università degli Studi di Catania, Istituto Nazionale di Geofisica e Vulcanologia e Università degli Studi di Perugia.
To achieve the project objectives, we developed and installed in 2017 a permanent seismo-acoustic station on the top of Mount Rittmann (Contrafatto et al., 2018, https://doi.org/10.1063/1.5023481 ). This station continuously acquires three-component broadband seismic data, as well as infrasonic signals.
Simple
Identification info 
Date (Creation)

2017-11-26
Identifier 
Purpose

Seismo-acoustic studies 
Status

On going

 
Spatial representation type

Vector

 
Topic category

Geoscientific information
Maintenance and update frequency

Annually

 
SEISMIC BODY WAVES
SEISMIC SURFACE WAVES
VOLCANIC ACTIVITY
seismic waves
seismology
volcanology
sound waves
Seismometers
INFRASONIC MICROPHONES
Resource constraints 
Use constraints

License

 
Use constraints

Other restrictions

 
Other constraints
Resource constraints 
Access constraints

Other restrictions

 
Other constraints
Associated resource 
Title

PNRA14_00011 - ICE-VOLC (MultiparametrIC Experiment at antarctica VOLCanoes: data from volcano and cryosphere-ocean-atmosphere dynamics 
Association Type

Dependency

 
Initiative Type

Project

 
Associated resource 
Title

XXXIII Italian Expedition to Antarctica 
Date (Validity Begins)

2017
Date (Validity Expires)

2018
Edition

33 
Association Type

Dependency

 
Initiative Type

Campaign

 
Language

English

 
Character encoding

UTF8

 
Data quality info 
Hierarchy level

Dataset

 
Report 
Result 
Title

COMMISSION REGULATION (EU) No 1089/2010 of 23 November 2010 implementing Directive 2007/2/EC of the European Parliament and of the Council as regards interoperability of spatial data sets and services 
Date (Publication)

2010-12-08
Explanation

This data set is conformant with the INSPIRE Implementing Rules for the interoperability of spatial data sets and services 
Pass

true  
Resource lineage 
Statement

Raw data collected by a 3C seismometer and an infrasonic microphone 
Hierarchy level

Dataset

 
Reference System Information 
mdb:MD_Metadata
Metadata identifier

urn:uuid / 48af4b4a-c6f6-4348-8116-92470725a496
Language

English

 
Character encoding

UTF8

 
Date info (Revision)

2021-02-19T09:31:18
Date info (Creation)

2021-02-17T11:30:00
Citation proposal

Andrea Cannata (Università degli Studi di Catania (Unict)) - Graziano Larocca (Istituto Nazionale di Geofisica e Vulcanologia (INGV)) - Danilo Contrafatto (Istituto Nazionale di Geofisica e Vulcanologia (INGV)) - Angelo Ferro (Istituto Nazionale di Geofisica e Vulcanologia (INGV)) - Giuseppe Laudani (Istituto Nazionale di Geofisica e Vulcanologia (INGV)) - Salvatore Rapisarda (Istituto Nazionale di Geofisica e Vulcanologia (INGV)) - Luciano Scuderi (Istituto Nazionale di Geofisica e Vulcanologia (INGV)) - Luciano Zuccarello (Istituto Nazionale di Geofisica e Vulcanologia (INGV)) - Eugenio Privitera (Istituto Nazionale di Geofisica e Vulcanologia (INGV)). Seismo-acoustic data from a permanent station on Mt. Rittmann, Victoria land (ICE-VOLC project).
http://antarcticdatacenter.ingv.it/srv/api/records/48af4b4a-c6f6-4348-8116-92470725a496

Overviews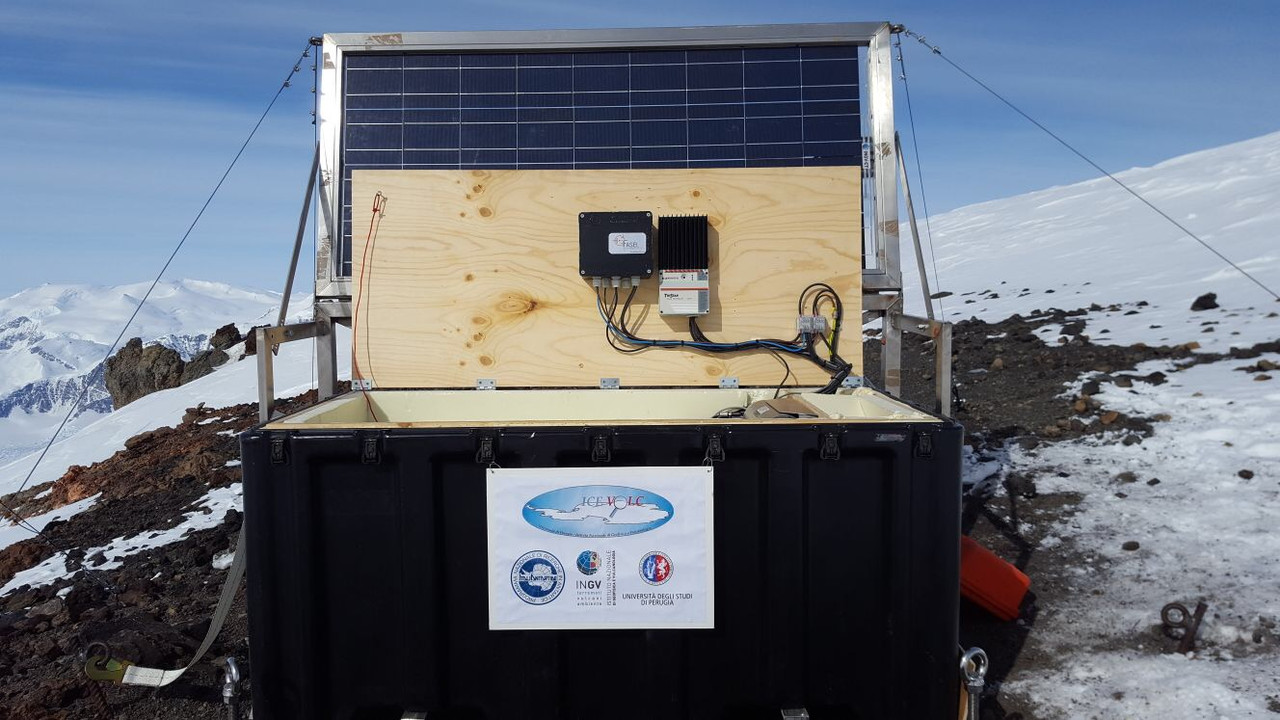 Spatial extent
Provided by
Associated resources
Not available